Transforming U
Who is the Perfect Ministry Receiver?
Everyone Desiring to Be More Christlike!
Transforming U is New Covenant Church's healing ministry. Our team of Prayer Ministers is dedicated to bringing true changes to everyone who desires to be transformed by the total salvation of Jesus Christ's finished work on the Cross. Also, we teach each ministry receiver how to maintain true changes and how to do self-ministry by applying Biblical truths.
Transforming U is built on two foundational truths:
Repentance:

"If we confess our sins, He is faithful and just to forgive our sins and to cleanse us from all unrighteousness."

1 John 1:9
Forgiveness:

"Forgive, if you have anything against anyone, or else God won't forgive you."

Mark 11:25-26

How does Transforming U Minister?:
Each session will minister to each of the areas below as they apply to the issue involved: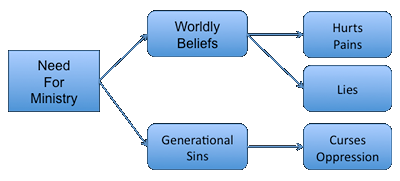 The sessions are two to three hours long with the possibility of multiple sessions. Remember, transformation is not a one-time event, it is a life-long process.
Transforming U as a Life Group Information:
here
Request more information (online form):
here
Confidentiality: New Covenant Church recognizes the importance of privacy and the Ministry Sessions follow a strict set of confidentiality guidelines and North Carolina State Laws regarding mandated reporters of abuse.